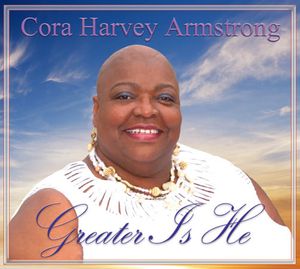 The 804 Music group is so very proud of our first Gospel CD by the anointed Rev. Cora Harvey Armstrong. The Cd was initiated by a request from retired school Principal Sally Ribeiro. Sally wanted to know what would it take to record a CD on Cora Harvey Armstrong? Rev. Armstrong over the period of many years performed for Ms. Ribeiro at many school functions and graduation programs. It was her passion and excellence that inspired Ms. Ribeiro to reach out to her former Assistant Principal to get Cora recorded. The connection was made and the rest is history called "Greater Is He". A fourteen song CD which includes twelve original compositions and two classic hymns. "Amazing Grace" and "Precious Lord (Take My Hand)". What most people will discover from this CD is that as well as being an outstanding pianist on the level of (Aretha Franklin), with a big deep voice like (Mahalia Jackson) and a gritty soulfulness like (Rev. Shirley Caesar), Rev. Cora Harvey Armstrong is an absolutely gifted composer and psalmist.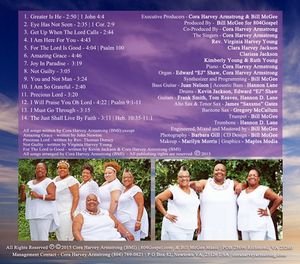 Born and raised in historic Central Virginia (King and Queen County, near Richmond), Cora Harvey was called to music as a child. She had the gift and it became obvious early in her life. Being raised in a singing family as one of "Those Harvey Girls", Cora has been singing and praising God all over the world. Having majored in music at Virginia State University, where she greatly contributed to the historic legacy of the VSU Gospel Choir as director, Cora for forty years has been a favorite Gospel Music Performer at festivals around the country and abroad. She's toured and lectured on Gospel Music in Japan, she's performed all over Europe with Earl Bynum and has become a sought after artist, pianist, and psalmist.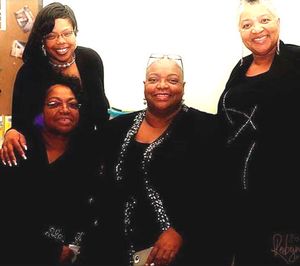 The first 804Gospel single to be released late summer 2015 is a romping spirited song written by Cora entitled "Joy in Paradise"; a sing along, hand clapping, holy ghost filled song that has the classic Harvey Girl sound. The Harvey girls are sisters Rev. Virginia Harvey Young, Clara Harvey Jackson, Clarissa Jackson (niece) and Cora Harvey Armstrong. Those Harvey girls have been singing together for over fifty years and have that classic gospel sound only achieved by siblings. "Those Harvey Girls" is actually the title of a play that featured the singing Harvey family, which had a very successful and well attended 2015 run at the Swift Creek Mill play house in Colonial Heights, Virginia. Sisters Virginia and Clara soloist are featured on two selections and Clarrisa sings a duet on "I am so Grateful" with her Aunt Cora.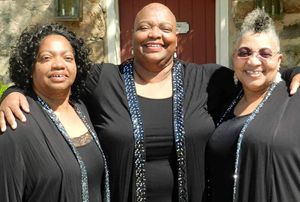 Every song on the CD is edifying and anointed, however, there are several songs that will immediately become favorites. The title song "Greater Is He", "Not Guilty", neo soul flavored "For the Lord is Good" written by Cora and her Nephew (Kevin Jackson), which features those Harvey Girls and the acclaimed jazz saxophonist "James Saxsmo Gates"; the beautiful "I Must Go Through", and "The Just Shall Live by Faith." To that end, we sincerely believe that this CD is going to be a blessing and a favorite for all those who enjoy classic gospel music.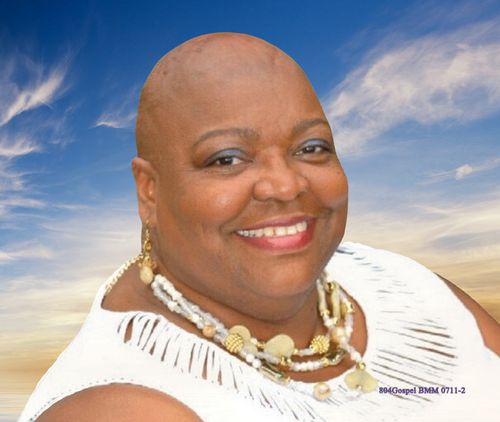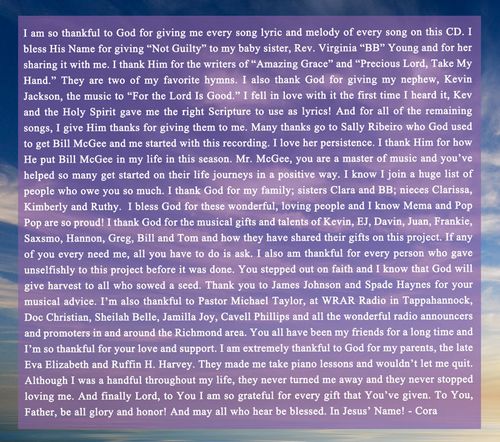 Sign up for Free Stuff & Gig Info
The Home of Great Music Jazz/Gospel/Soul
Bill McGee
The Tree of Life
James Saxsmo Gates
Together We Can Make It
Bill McGee
Still Bill
Rev. Cora Harvey Armstrong
Greater Is He
Dr. Weldon Hill
Free Expression
James Saxsmo Gates
Gates Wide Open
Bill McGee
Chase The Sunset
James Saxsmo Gates
It's Time
Bill McGee
Soul Man
James Saxsmo Gates
C'ome Over To My House
Bill McGee
This One's 4U
Bill McGee
Still Bill #18 Billboard