Welcome to the 804 Music Group, where you can find the best independent music - Jazz, Gospel, Smooth Jazz, Neo-SouL, Soul, R&B, and coming soon Kid's music. We do anything and everything music related, anywhere and everywhere around the world. We're dedicated to promoting contemporary independent music of all flavors and encourage you to come back often. We also encourage you to support our artists by downloading at Apple Music, Amazon Music, Spotify, Pandora, Tidal, Soundcloud, Twitter, Facebook:  Bill McGee - James Saxsmo Gates - Weldon Hill - Cora Harvey Armstrong and Fabian Lance. We are a collaborative company where independent artist work together to record, distribute and promote their music.
---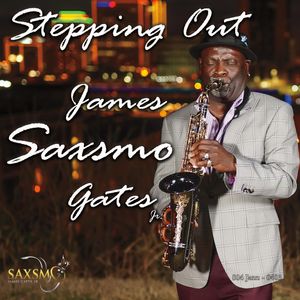 At The 804 Music Group we continue to celebrate the release of James Saxsmo Gates new amazing CD "Stepping Out". This long awaited release is filled with twelve amazing performances by one of the most dynamic Sax players in the business. A graduate of Berklee College of Music and The North Carolina Central University Jazz program started by Dr. Donald Byrd, Saxsmo is the founder and director of the Dr. Billy Taylor Jazz Studies Program at Virginia State University. 
Stepping Out is his fifth and best CD to date, featuring a host of exceptional singers and musicians who are the "Cream of the Crop". Dr. Weldon Hill. Desiree Roots Centeio, Robbie Cunningham, Fabian Lance, Alan Parker, Carl Lester-El and Kevin Simpson.  Available for sale at all of the prominent Music e-retailers such as; Apple Music - Amazon Music - Spotify - Pandora - iTunes - Tidal.
Facebook: James Saxsmo Gates           Website: SAXSMO.COM
We need you to click on one of the two links below to buy the Download Right Now!!!
---
We are still on cloud nine based on the Top 20 success of "Still Bill". Billboard #18 and #14 for the entire year of 2016 on Smooth Jazz. "Still Bill" has eleven excellent songs that reflect the experience and life of the CEO of 804Jazz and veteran trumpeter Bill McGee. Available worldwide the CD "Still Bill" is just plain awesome.. as Bill likes to say music to ride by. Click on the 804Jazz tab and the music tab to read about and hear snippets from the CD "Still Bill".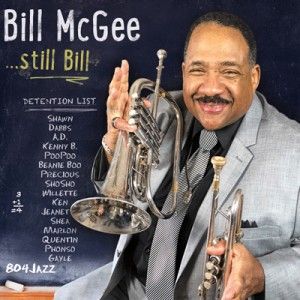 The First Single off of "Still Bill", "Cantaloupe and Watermelon" featuring Ayinde Williams on Piano, is a bonafide and Certified Smooth Jazz Hit - #18 Billboard - #12 SmoothJazz.Com - #15 SmoothJazzNetwork.
GREAT NEWS - STILL BILL was a first ballot Grammy Nominated CD! While we didn't make the final ballot we are excited to be in such great company.
"I Know You Got Soul" is the second single released off of "Still Bill" and is receiving strong international airplay and attention. Check it out on our music app and on the 804Soul Tab to your right.
 Facebook: Bill McGee Twitter: @Bill McGee
 Facebook Page: Bill McGee Music Facebook: 804Jazz
Click on one of the Links Below to Buy a CD or to Download the CD
---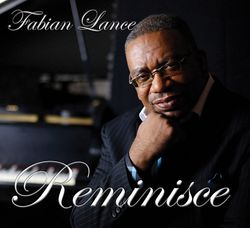 Now On Sale is Reminisce by Fabian Lance. In association with Life Groove Music the 804 Music Group is proud to present one of our absolute favorite Jazz Pianist Fabian Lance. You can hear him all over albums by the 804 Family of musicians. He is featured on Joe Sample by Bill McGee and on the classic version of Song For My Father. He is also all over the collection of CD's by James Saxsmo Gates. Where he can be heard on many classic recordings including "Spain".
Fabian Lance is no newcomer to the music industry and the two songs included here prove that beyond a doubt. Born in Washington, DC., Fabian Lance studied music at Virginia Union University in Richmond, VA, where he was a musical protégé of Tyrone Corbett (Will Downing), Dr. Weldon Hill and James Saxsmo Gates to name a few. As a pianist he has worked as an MD for many talented artist and musicians, has toured Europe several times with Broadway Productions, including Sister ACT I & II, The Wiz, Eubie and served as pianist for Ronnie Jordan, Plunky and Oneness, and the James Cleveland Music Workshop. He has also produced outstanding releases by Anthony Ingram.
The CD "Reminisce" tells a story of versatility, musicianship, great production, and style. As the long‐awaited debut Solo CD for this veteran of many stages all over the world, this CD is the just the beginning of a great career as a recording artist for Fabian Lance.
DOWNLOAD THE CD AT ALL THE STREAMING SITES
Fabian Lance ‐ Reminisce
1. Once More (5:27) [featuring Carl Lester El Jr., Charlayne Chyp Page‐Green & Tonya Lazenby]
2. Sunset in Venice (4:34) [featuring Rudy Faulkner]
3. Reminisce (5:28) [featuring Anthony B. Ingram]
4. Crazy Love (4:55) [featuring Charlayne Chyp Page‐Green]
5. B‐Side (4:27) [featuring Tyrone Corbett & Robert Donzella]
6. Round Midnight (8:16) [featuring Desire' Roots Centeio & James Saxsmo Gates]
7. Afterthought (2:46)
The new CD Reminisce is amazing and can be purchased everywhere..


---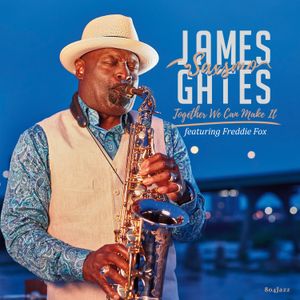 On Sale now "Together We Can Make It", is the blazing hot new single and the title of the soon to be released album by jazz man extraordinaire, James Saxsmo Gates. Known as a dynamic entertainer, with exciting and high energy live performances. Saxsmo's new single is grooving, upbeat, dynamic and showcases his skill as an arranger, composer and featured performer. Co-written and produced by young smooth jazz producer and bass phenom, Brandon Lane (Walter Beasley, Bill McGee), "Together We Can Make" hits hard from the very first note and grooves hard until the final fade.
Joining James Saxsmo Gates as a featured performer on "Together We Can Make It", is his Berklee College of Music Colleague and fantastic smooth jazz guitarist, Freddie Fox. Together they make this song an undeniable hit single that has all of the elements, and the right groove to move all the way to the top of the charts. Saxsmo is not a newcomer to smooth jazz. His last single "Detailed" with Walter Beasley soared up the smooth jazz charts and solidified Saxsmo as a world class performer. A graduate of the Berklee College of Music, with a Masters in Jazz Studies from North Carolina Central University, Saxsmo is well known as one of the young lions of jazz, having performed with Art Blakey, Billy Childs, Larry Carlton, Dizzy Gillispie, Walter Bishop, Jr., Walter Davis, Jr., Alan Dawson, Cyrus Chestnut, Alex Bugnon, Patrice Rushen, Chris Botti and Billy Kilson, Fred Wesley and many others. Holding down the rhythm groove on "Together We Can Make It" is Grammy Winning drummer, Virginia Native and close friend Nate Smith (Dave Holland)
Available now on iTunes, Amazon, CDbaby and all the top digital distribution locations around the world.
---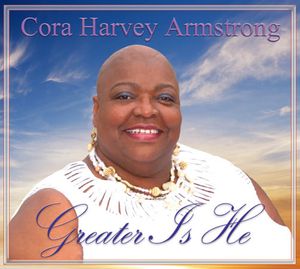 804Gospel is blessed to have the CD Greater Is He by Cora Harvey Armstrong. Cora is a pianist on the level of Aretha Franklin, has a voice as big as Mahalia Jacksons', and has the fiery edge and grit of the Rev. Shirley Caesar. As an ordained minister Reverend Cora Harvey Armstrong, her sisters and her nieces deliver an anointed performance on this new and long awaited CD. Click on the 804Gospel Tab for more information. We are happy to announce the new hit Single "Joy In Paradise" by Cora Harvey Armstrong..
 Cora Harvey Armstrong Website Facebook: Cora Harvey Armstrong 
Twitter: HarveyGirlMusic Facebook Album: Cora Harvey Armstrong 
Click on one of the Links Below to Buy a CD or to Download the CD
---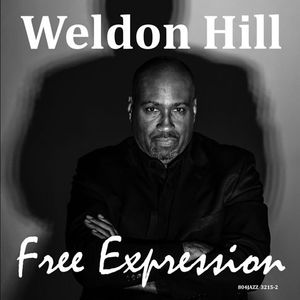 804 Jazz is excited about the new release of Free Expression by Weldon Hill. This CD has eleven (11) exquisite selections by Dr.  Weldon Hill, Piano - Mike Hawkins, Acoustic Bass - Billy Williams, Drums, and includes a special performance on "One Less Bell" by the fabulous Desiree Roots (vocals, and 804's own James "Saxsmo" Gates (Alto Sax). A virtuoso pianist and multi-instrumentalist, Weldon Hill is well known on the East Coast for his feel and touch as a pianist along with his versatility and ability to play any style or genre. Dr. Hill is equally comfortable playing Be-Bop as he is contemporary jazz or gospel. With three degrees in music, Weldon is a highly respected educator and performer. He has been the music department chair and Vice President at VUU where he taught Will Downing. He is currently the Chair of the Music Department at Virginia State University. In addition to his academic matriculation, Dr. Hill performs and lectures on Jazz, Gospel and Classical music all over the world.
Below you will find a link to purchase the physical CD at Cdbaby.com he largest record store in the world for independent music. We have worked with CD baby for nearly 15 years and no one has ever complained about their service or quality. 

---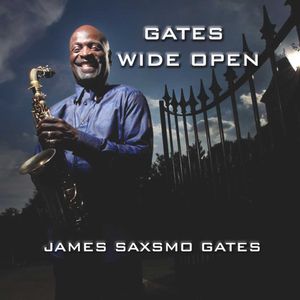 The release of the CD GATES WIDE OPEN by James Saxsmo Gates has been a fantastic success. This CD is truly a fine work of art. With 14 dynamic selections produced by Hannon Lane, James Saxsmo Gates and Brandon Lane. Gates Wide Open features several stellar performances by the great Fred Wesley on Trombone, Saxophonist Walter Beasley, and Smooth Jazz Guitarist Freddie Fox, along with 804 Jazz trumpet master Bill McGee.
 The CD Gates Wide Open is truly a testament to the dedication and passion of Saxsmo. Featuring the smooth jazz hit "This Day Belongs To Me" with a performance and style reminiscent of the great Grover Washington. Also turning heads is the Brandon Lane arrangement of Michael Jackson's "Unbreakable", featuring Saxsmo at his best and funkiest along with Fred Wesley and Freddie Fox. Another song you a sure to check for is Saxmo's award winning arrangement of  Chick Corea's "SPAIN" which features Saxsmo, Fred Wesley, professors from North Carolina Central University and Virginia State University, the 804 Jazz Allstars, and several stellar graduate students from NCCU. This is a blazing hot arrangement of what is a jazz standard and Saxsmo's version takes this song to a different level that will be appreciated for many years to come. Each of the songs on Gates Wide Open has it's own story and is worthy of your time and resources. Music is designed to take the listener to a different place and time, on this CD "I Remember", "The Hood", "Rebirth" and "Have I Told You Lately That I Love You" featuring soulful crooner and former lead singer for The Main Ingredient CARLTON BLOUNT.
You can listen to Gates Wide Open and BUY THE CD and on iTunes  and Amazon.com.
We encourage you to support our music, we put many hours of time and effort in trying to make the best possible product, knowing that you will be spending your hard earned money to support us. Enjoy - GATES WIDE OPEN.
For more information on Saxsmo visit his website at WWW.SAXSMO.COM.
---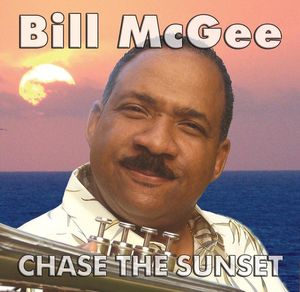 Trumpeter and producer Bill McGee continues to ride the successful wave of his CD "Chase the Sunset." A top 50 CD, Chase The Sunset features Bill with the 804 Jazz All stars performing classic covers and great originals. These songs can be heard on air planes and all over the digital media outlets. Featuring smooth jazz hits like "I Like The Way You Move", "Gold Baby", "Stop, Look, Listen to Your Heart", "Chill" featuring Jim Adkins, and "The Groove", featuring Hannon Lane and James Saxsmo Gates. You also need to listen to "Kickin' and Screamin" featuring the dynamic Debo Dabney on Piano with Bill McGee a high energy track that can be heard on Music Choice. Download and listen to CHASE THE SUNSET on all the digital streaming sites.
Bill McGee has a great history as a trumpet player which can be read on his bio page.. he was the historic lead trumpet player on most of the pioneering hip hop hits by The Sugarhill Gang, Grand Master Flash and the Furious Five, The Sequence and The West Street Mob. Playing lead trumpet on Apache and Freedom some two of the most samples hip hop records in history.
Bill McGee can be reached on Twitter at @billmcgee and Facebook and billmcgee@billmcgeemusic.com
Sign up for Free Stuff & Gig Info
The Home of Great Music Jazz/Gospel/Soul
James Saxsmo Gates
Together We Can Make It
Bill McGee
Still Bill
Rev. Cora Harvey Armstrong
Greater Is He
Dr. Weldon Hill
Free Expression
James Saxsmo Gates
Gates Wide Open
Bill McGee
Chase The Sunset
James Saxsmo Gates
It's Time
Bill McGee
Soul Man
James Saxsmo Gates
C'ome Over To My House
Bill McGee
This One's 4U
Bill McGee
Still Bill #18 Billboard